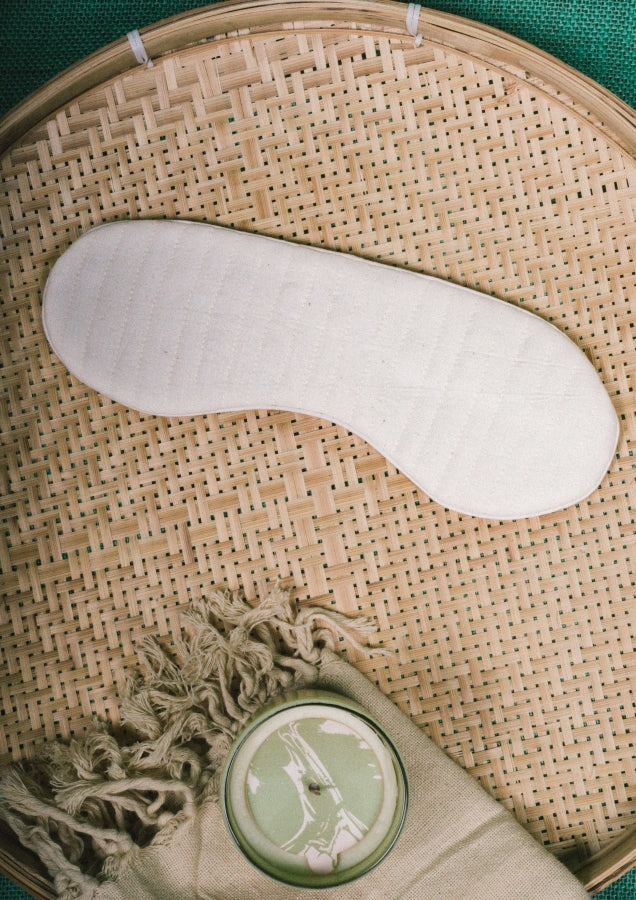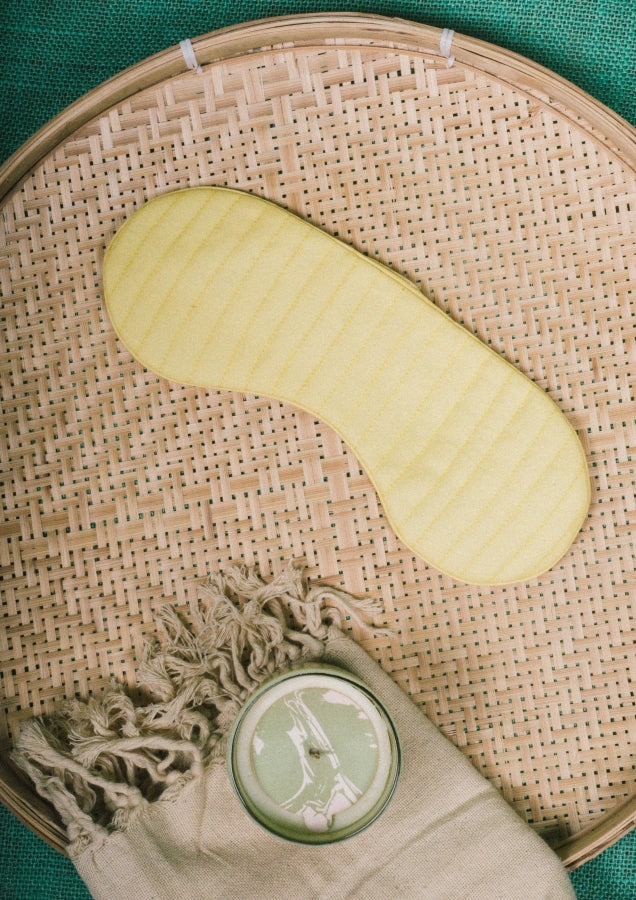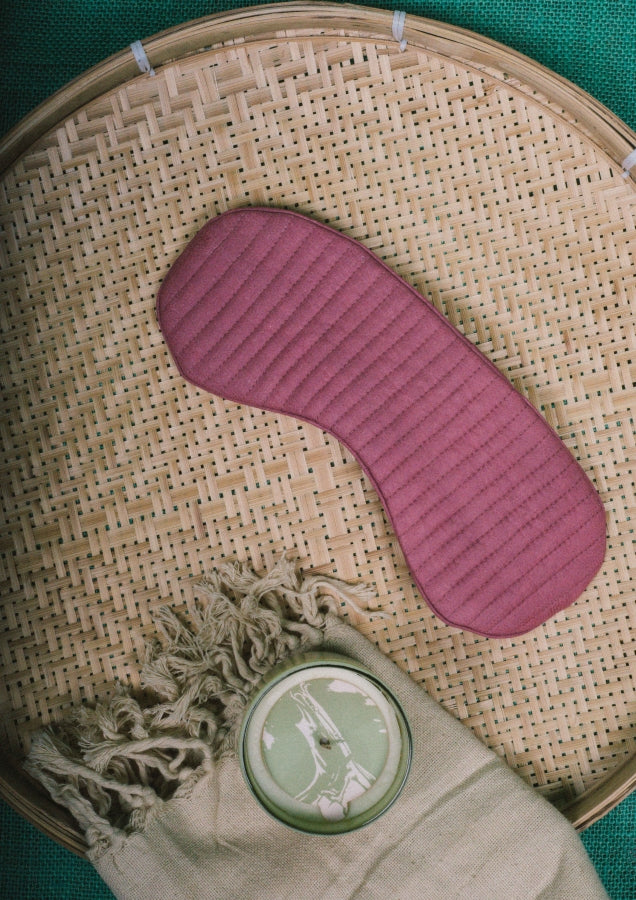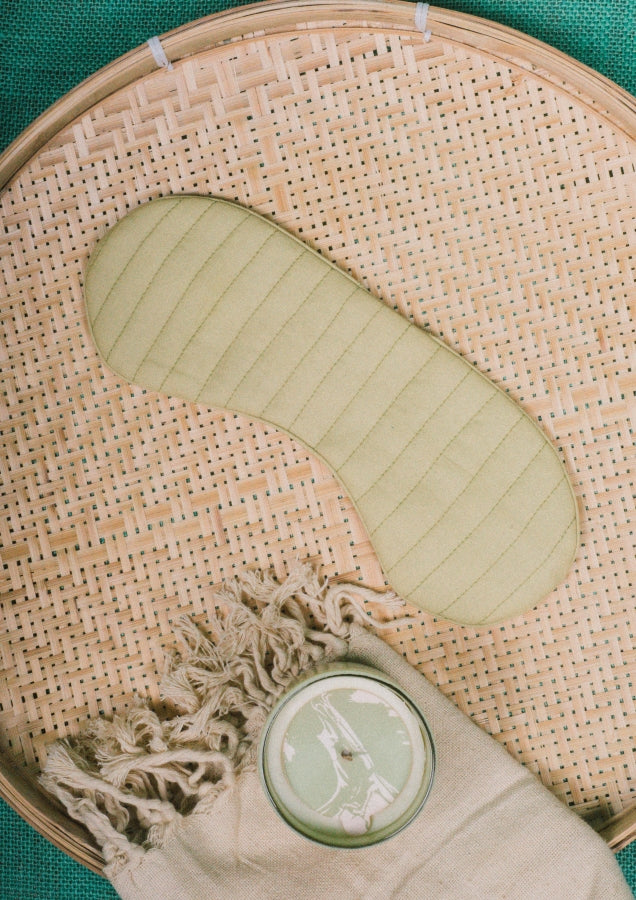 Eye Masks from Shuddhi collection are made of 100% pure cotton fabric that has been treated with herbal extracts to enable you to sleep better.
Fabric Care :
When washing, use mild, bleach-free soap and cold water.

Allow drying in the shade.

Due to the natural dyes used, the color may start to fade after 15 washes, but the fabric's herbal qualities will still stay intact.
* Please note that since these are custom-made items, the delivery may take up to 15-20 days from the date of order.

Aloe-Vera Infused
A natural herb which is the mainstay of skin care gives us a surprising and pleasant shade of white, which when layered with our cotton yarns yields a very natural white color.
Neem Infused
Neem has lasted through the ages and is known for its multiple benefits; and when mixed with cotton yarn it gives a delightful Ivory color that is sure to surround you with pureness.
Tumeric Infused
An ancient herb long known for its antiseptic properties gives us a very natural and earthy yellow color, thanks to curcumin yellow-colored properties. Includes Avaramporr and Pomegranate too. 
Vetiver Infused
An essential oil which is famed for its cell regeneration abilities has the earthiest brown color; perfect for most homes, for more reasons than one.
Red Sandalwood Infused
Long understood to be a natural treatment for skin ailments, the usage of this herb in Shuddhi gives a more natural way for its properties to shine. And it lends the most beautiful shade of pink, too!
Tulsi Infused
The wisdom of Tulsi has been treasured through centuries, however, by infusing this in our fabric we get a whole new usage of it. It also gives us a grounded pure green.