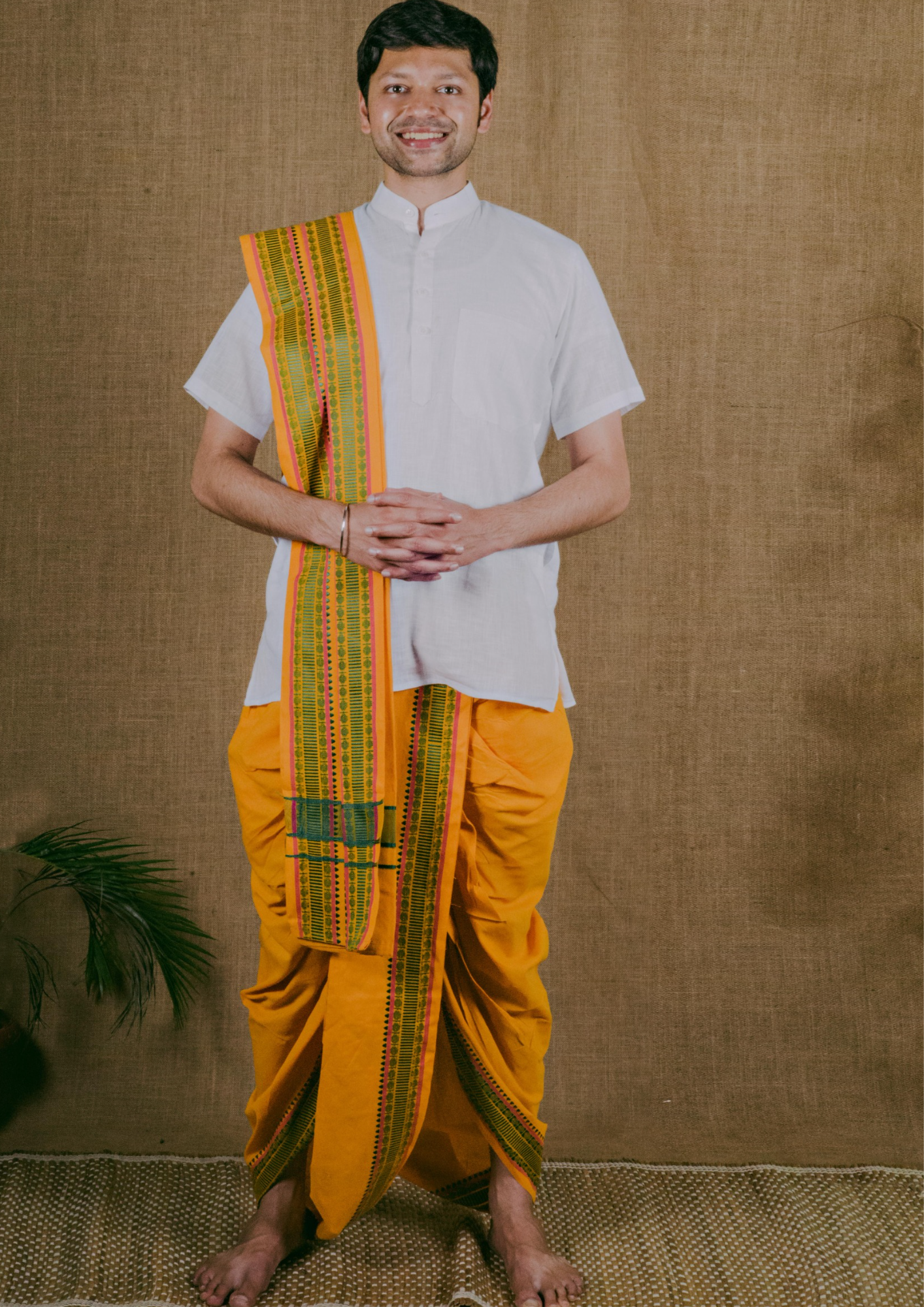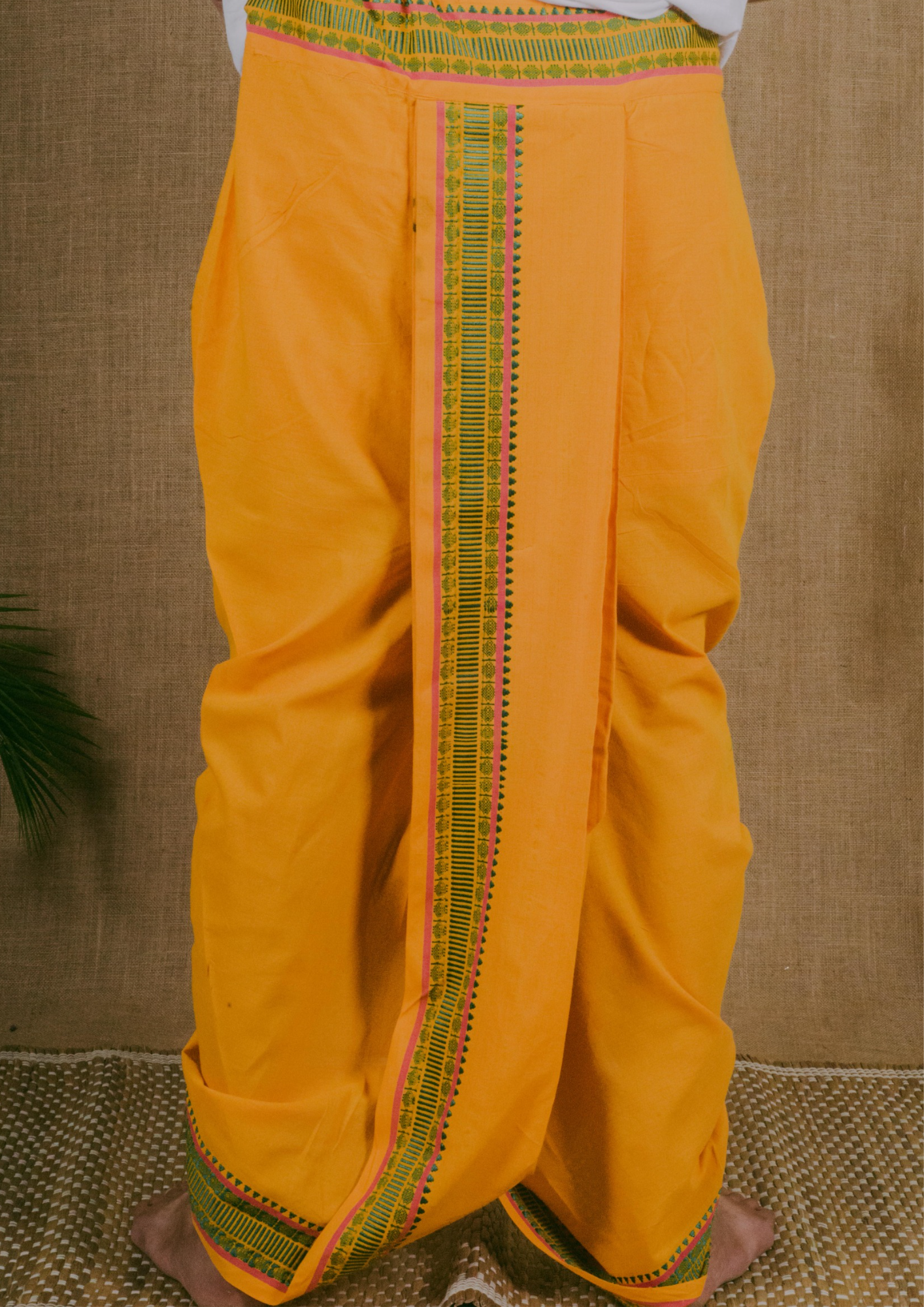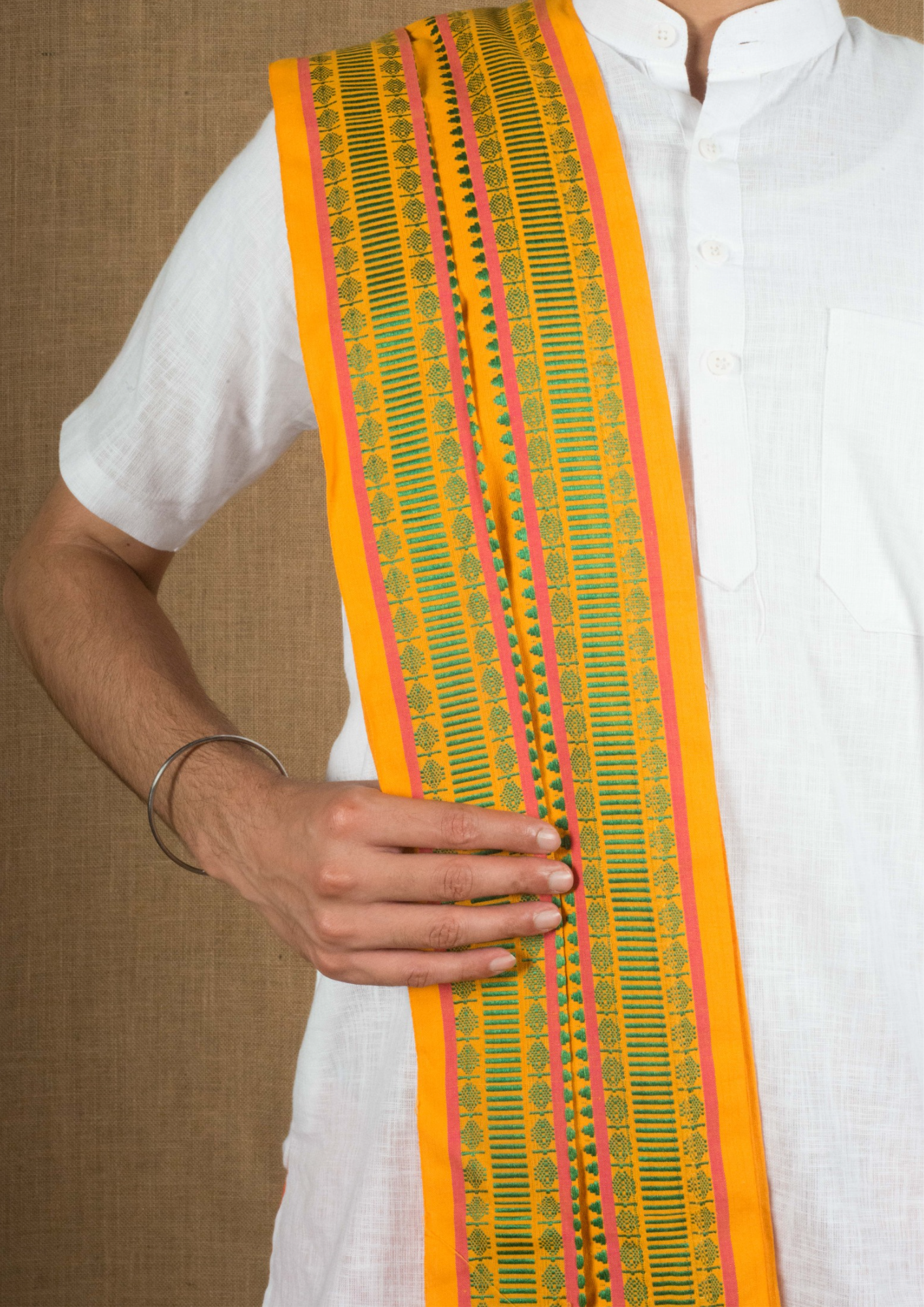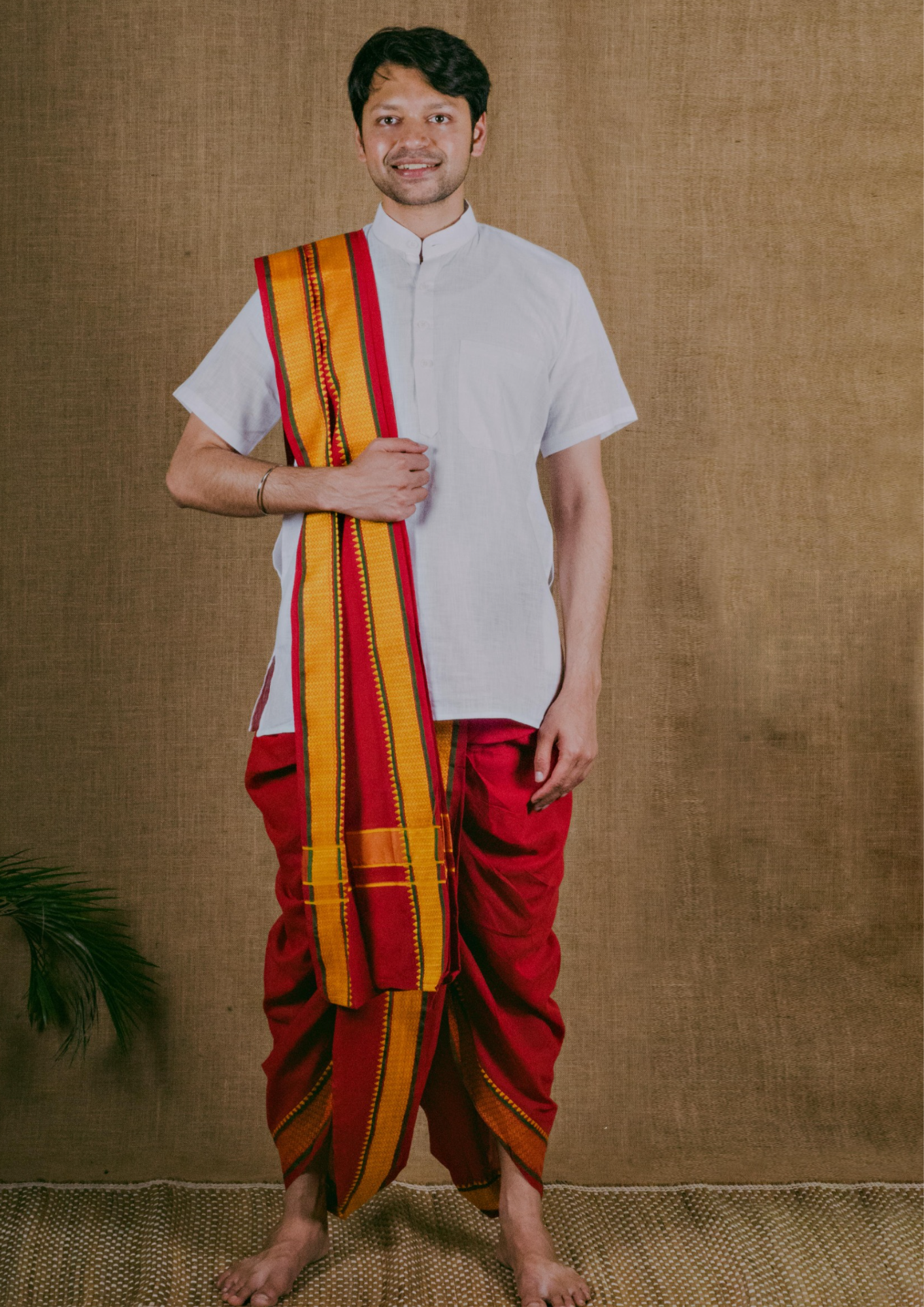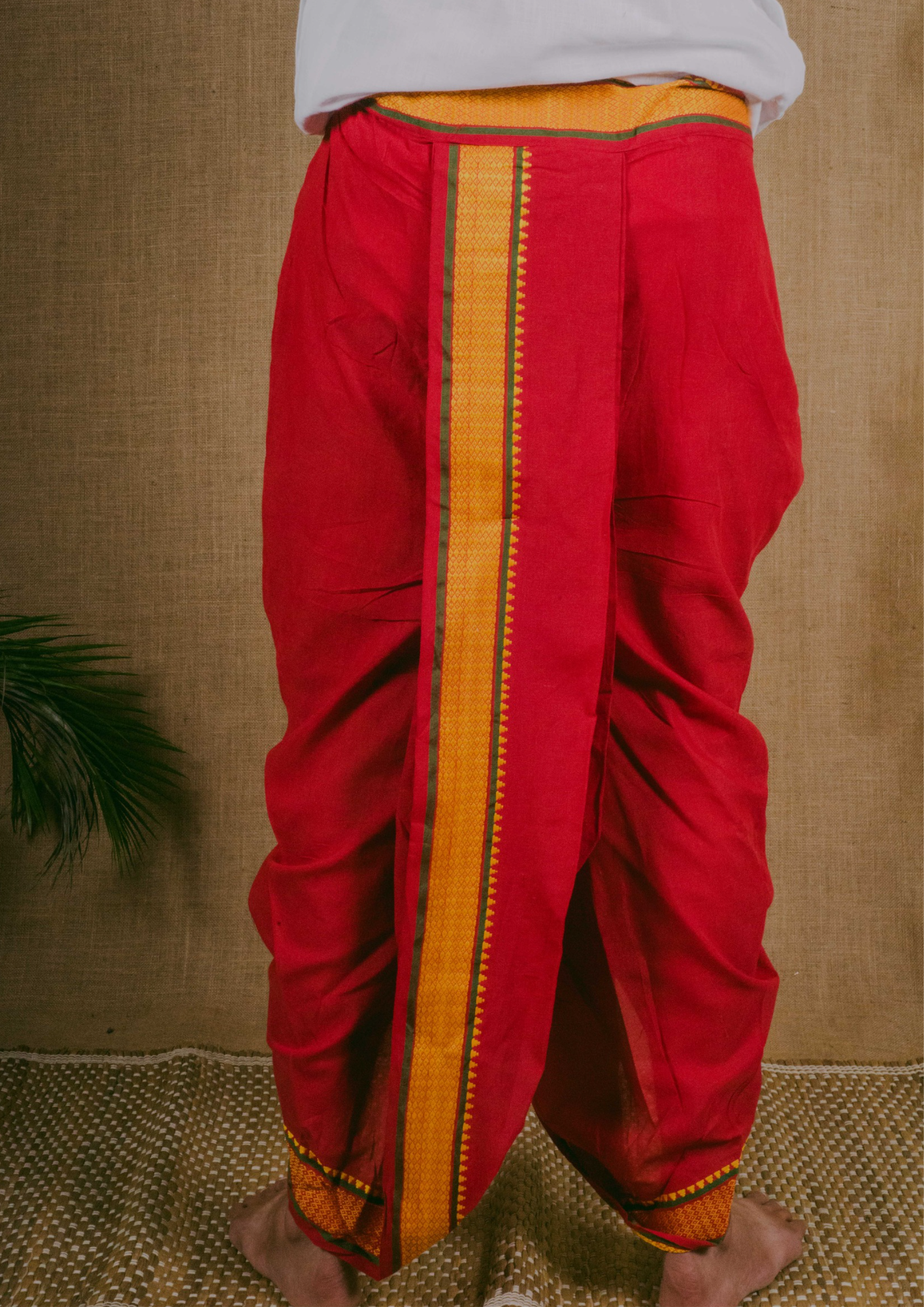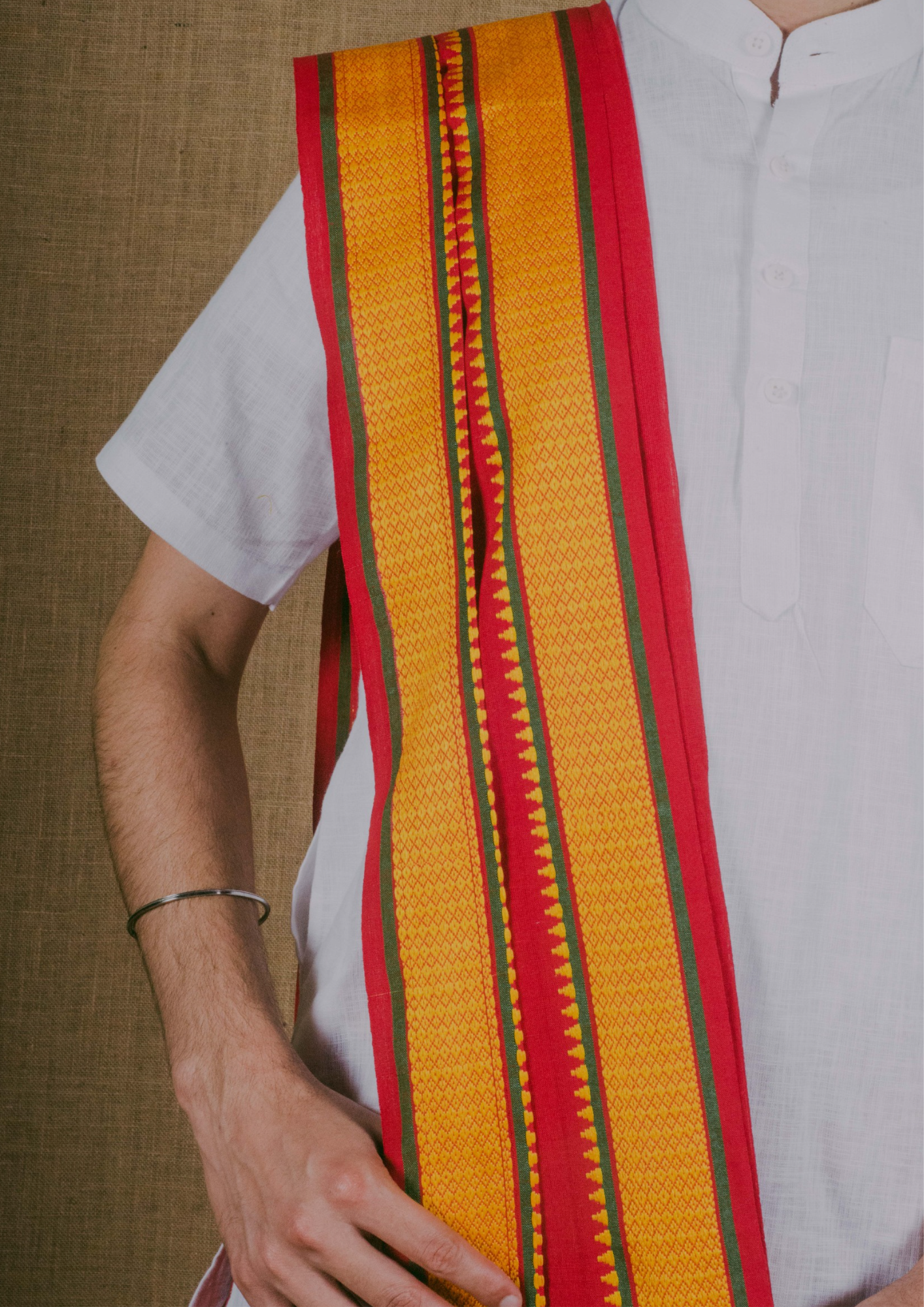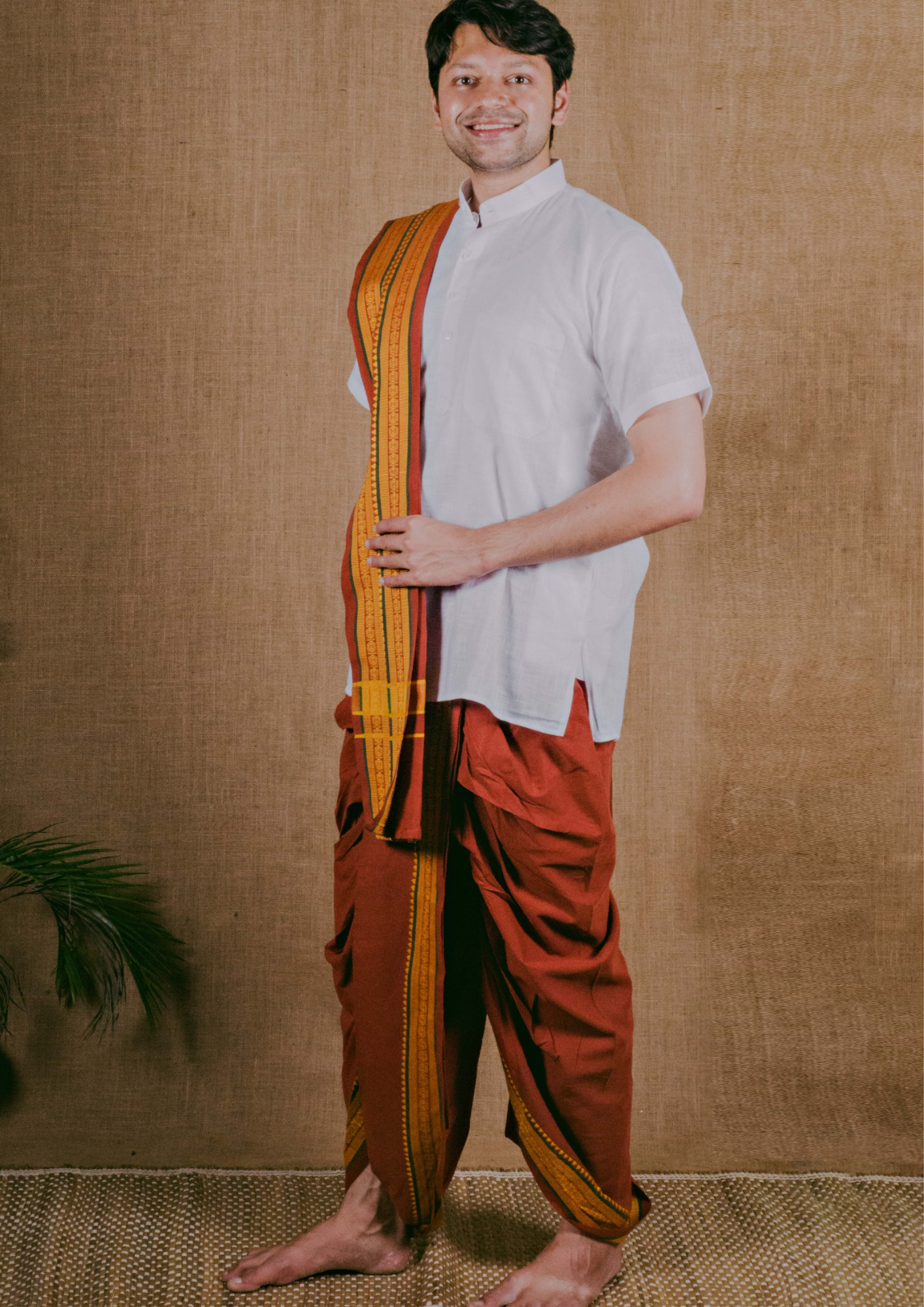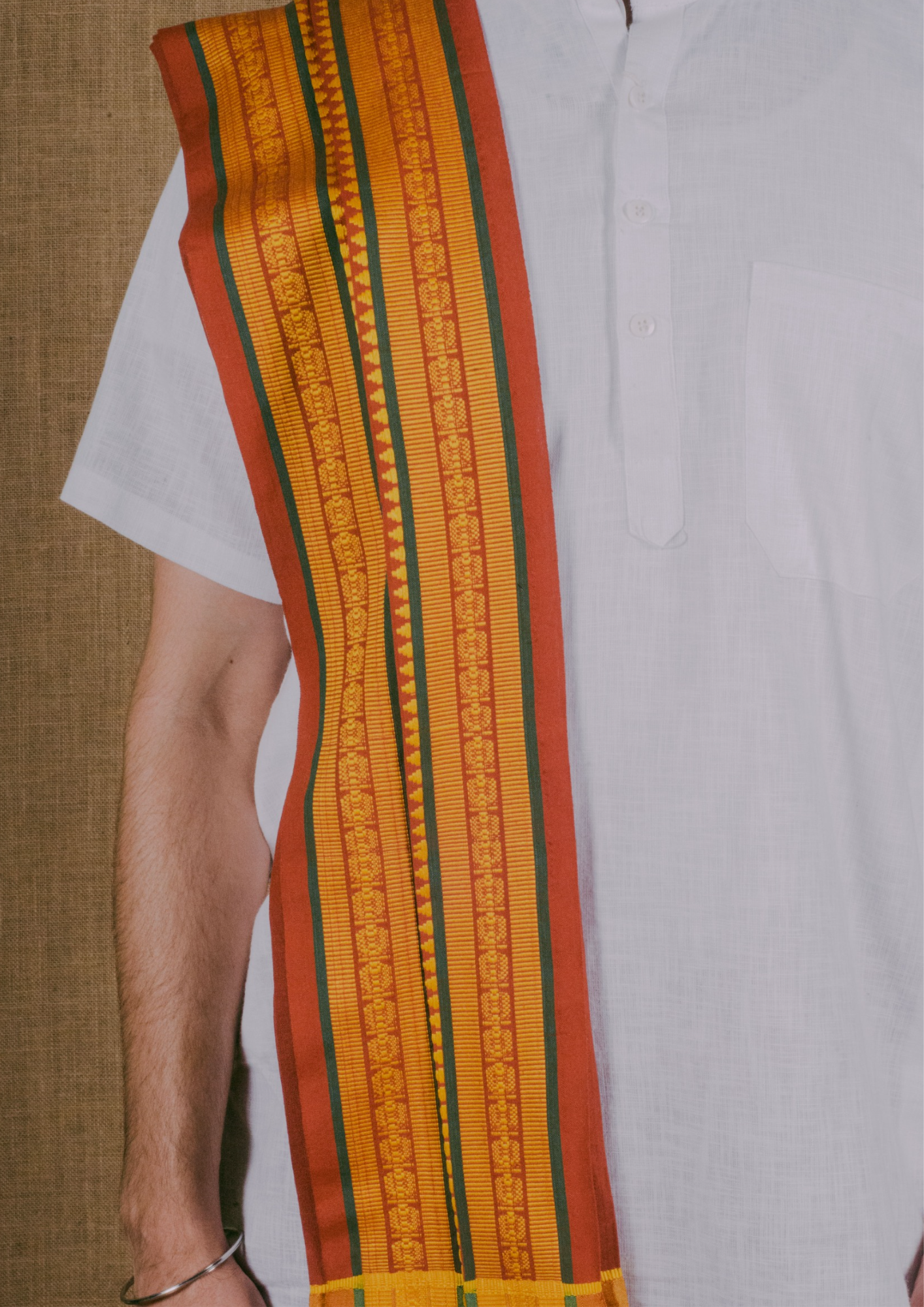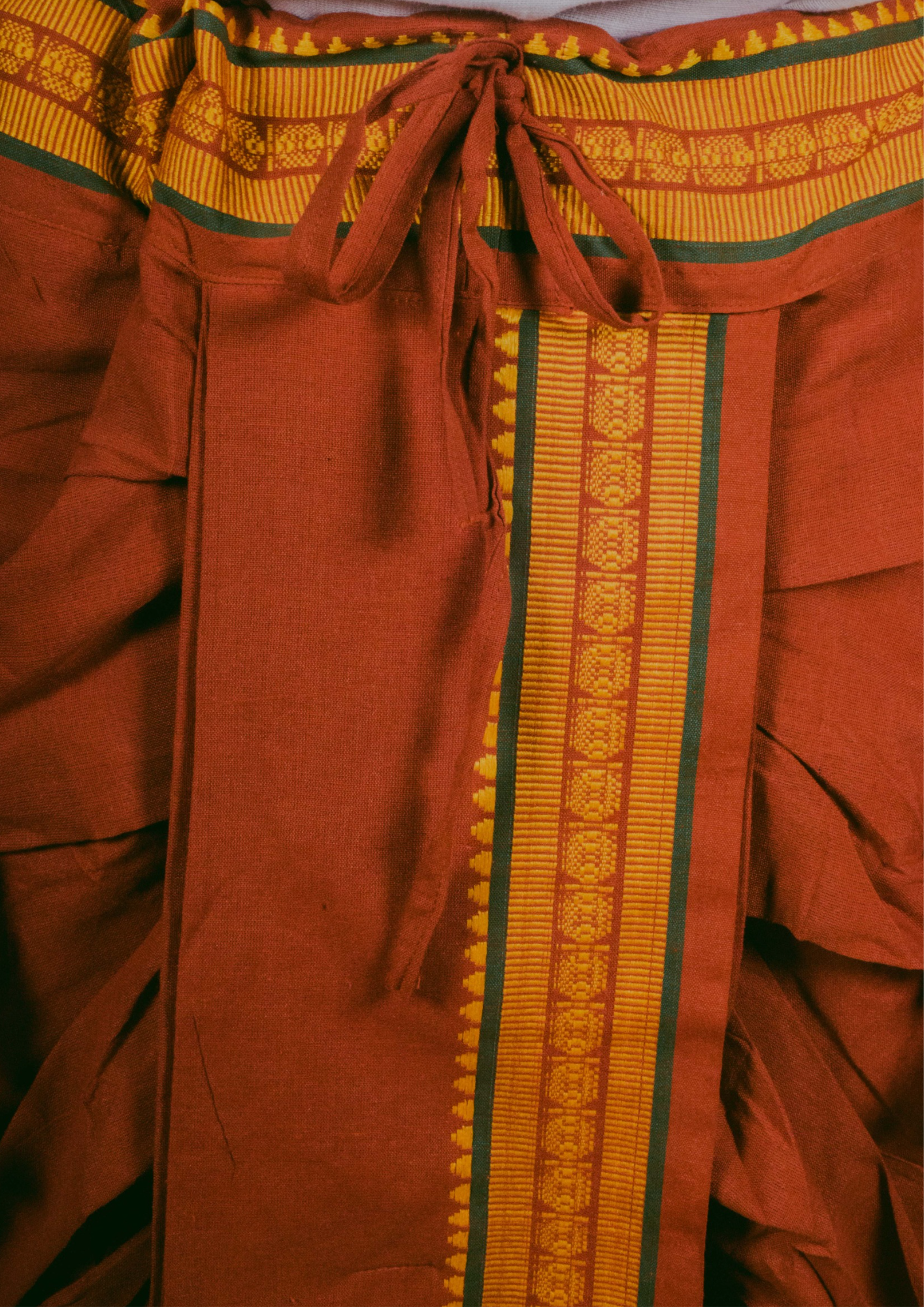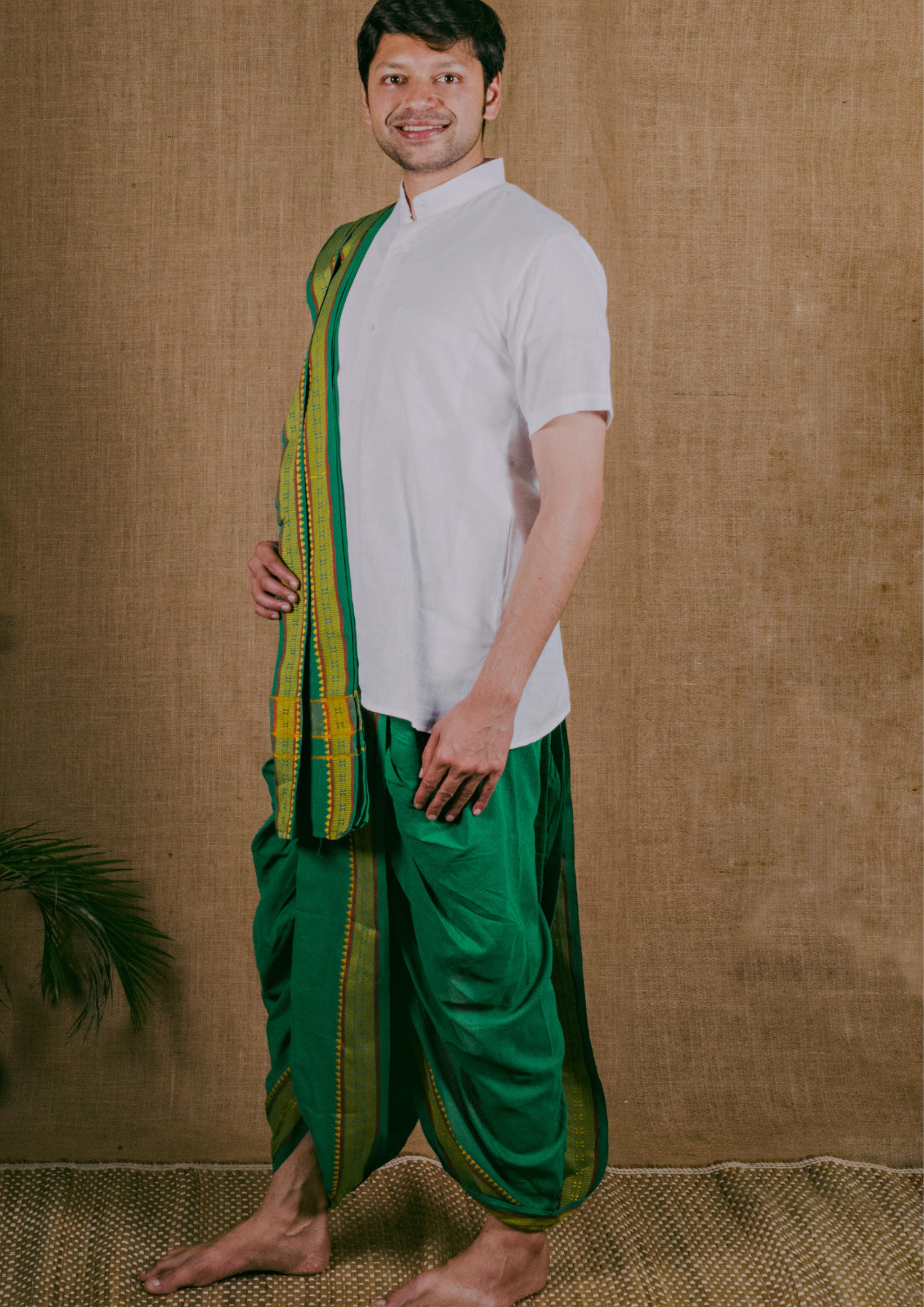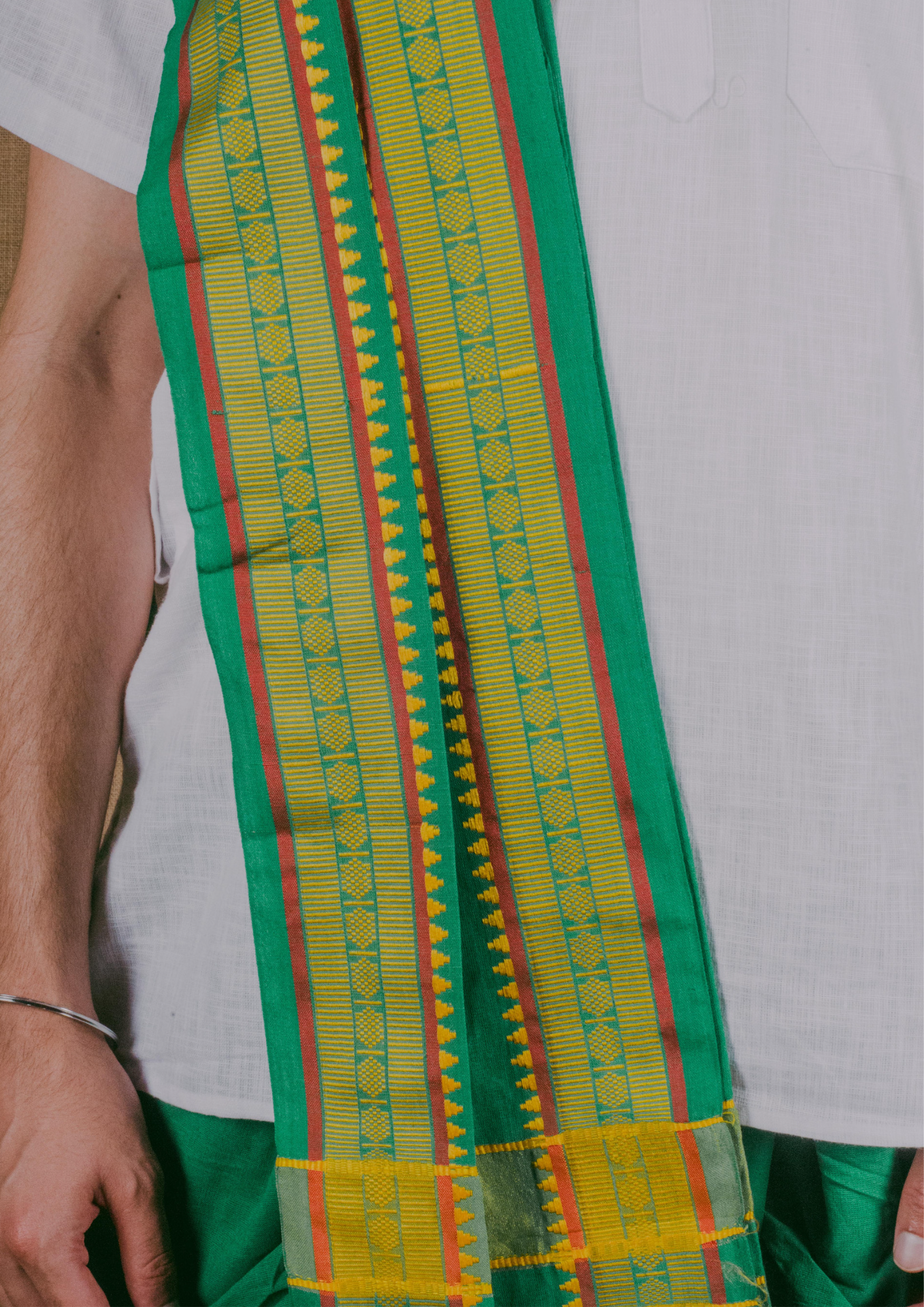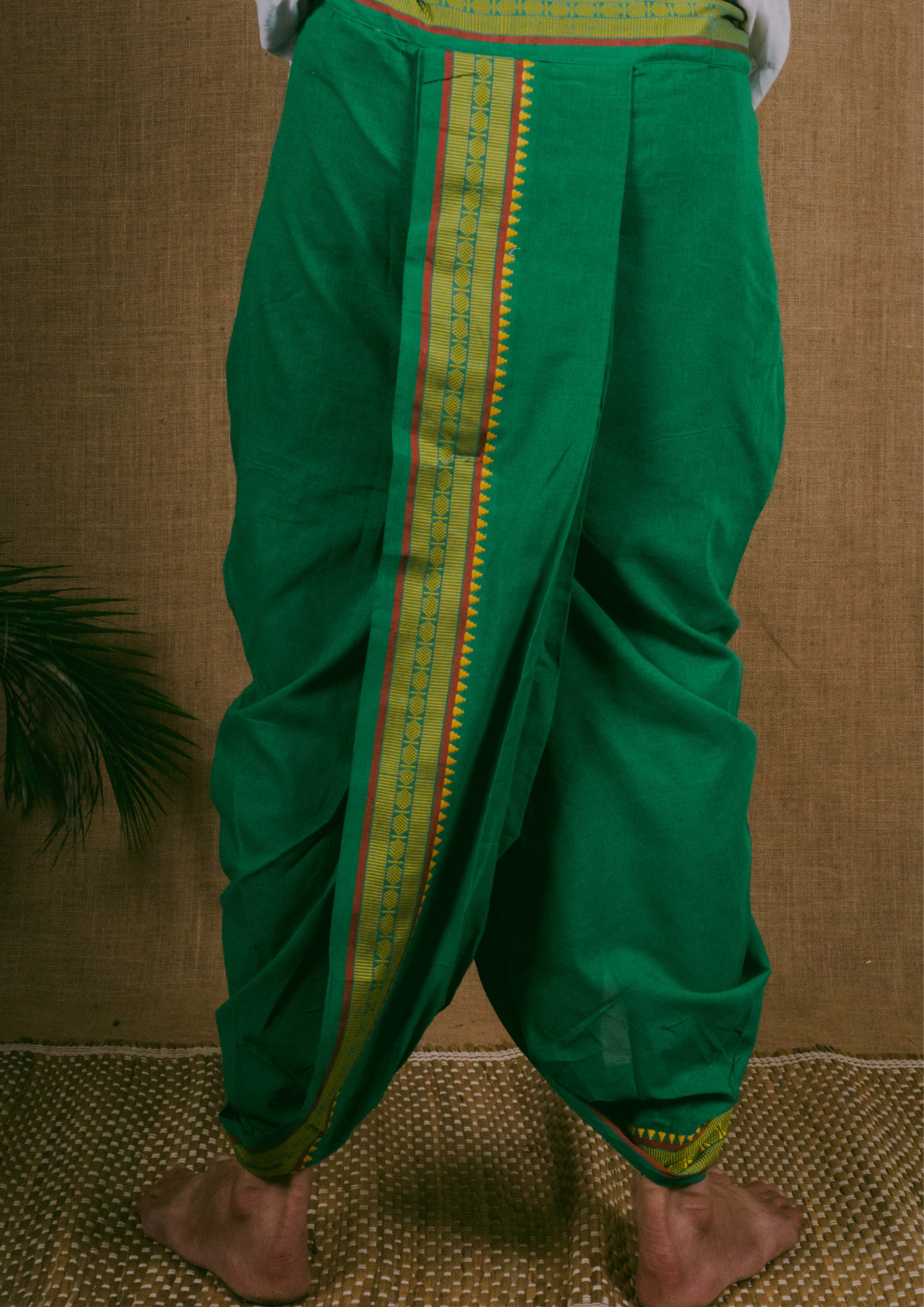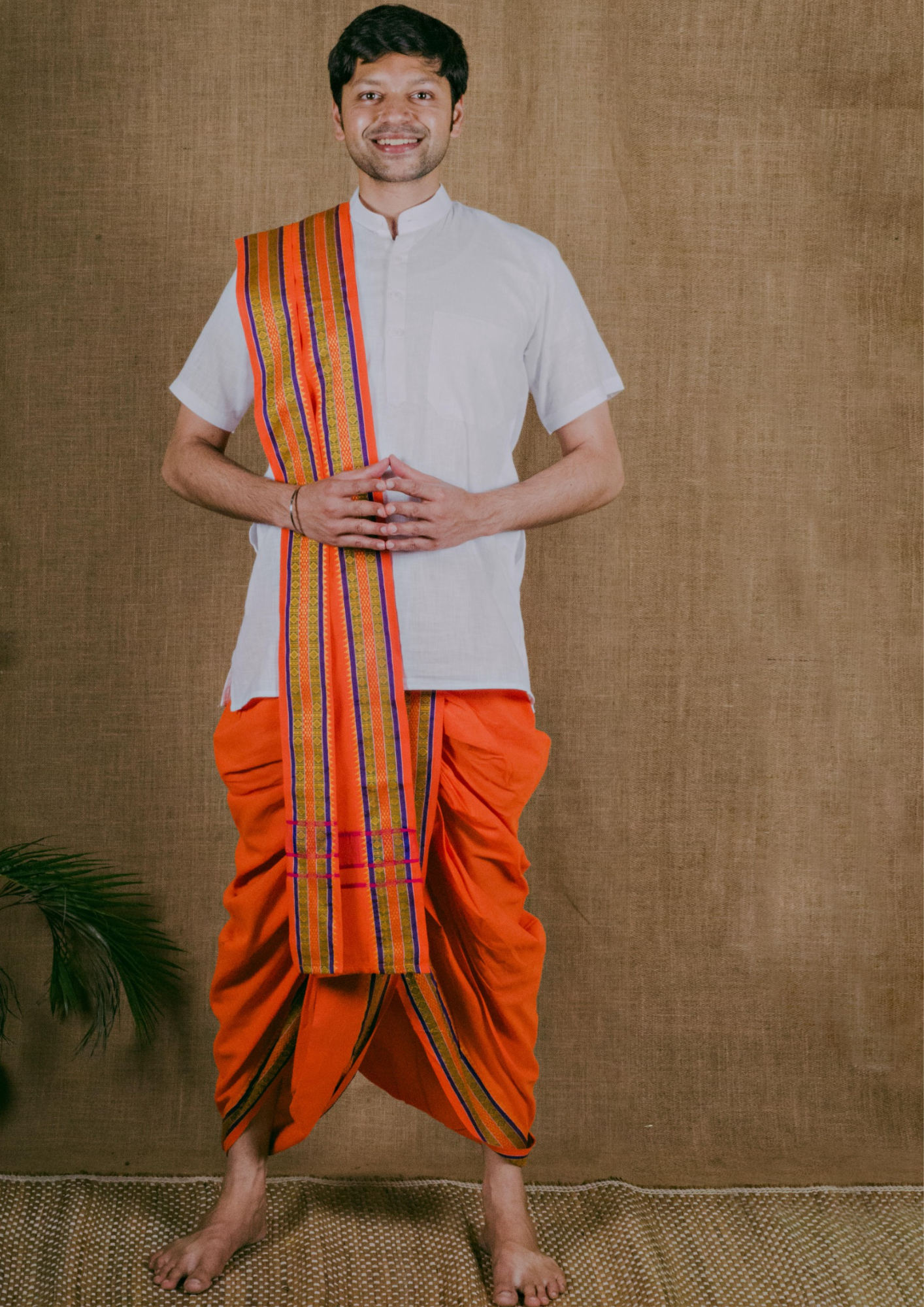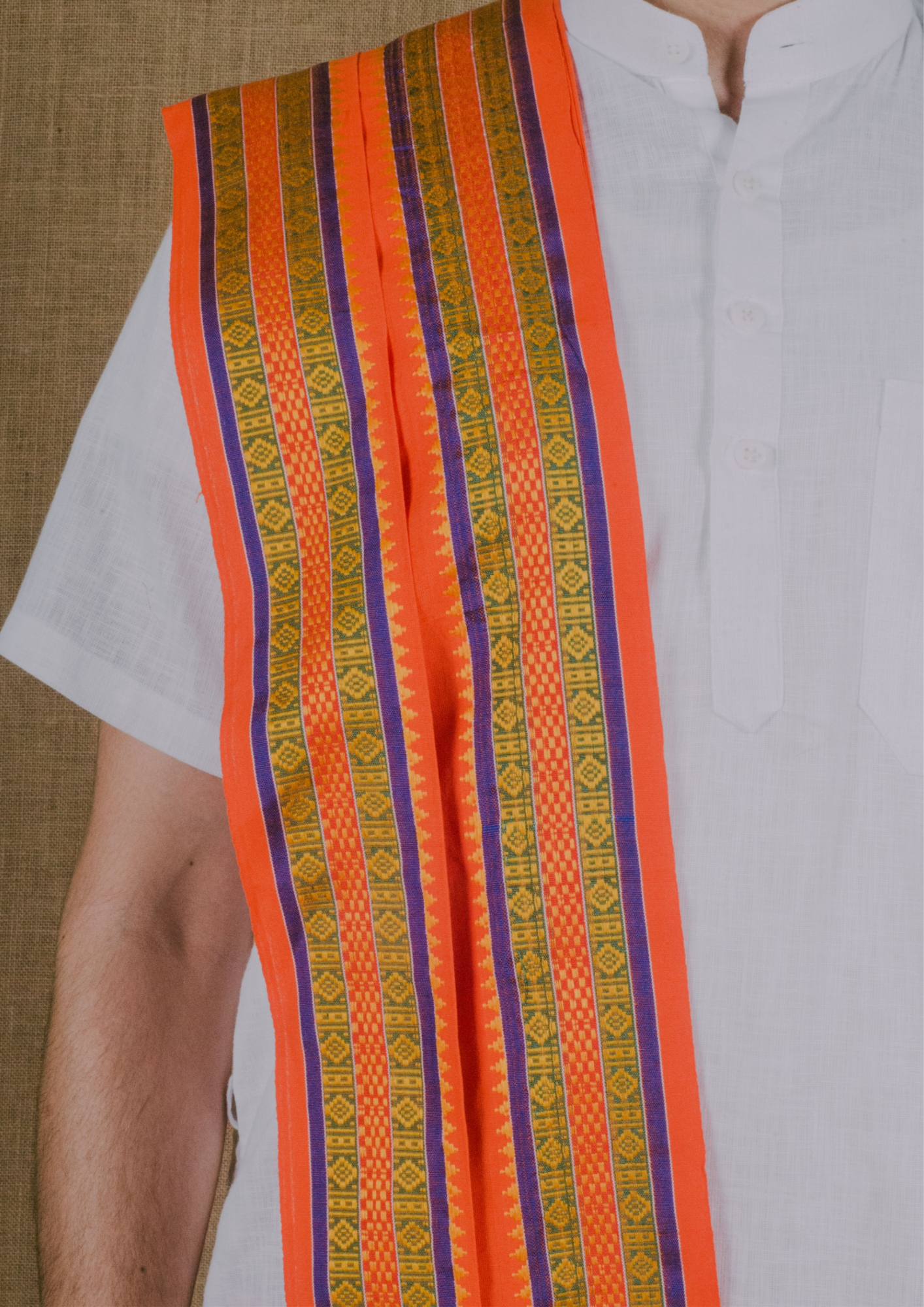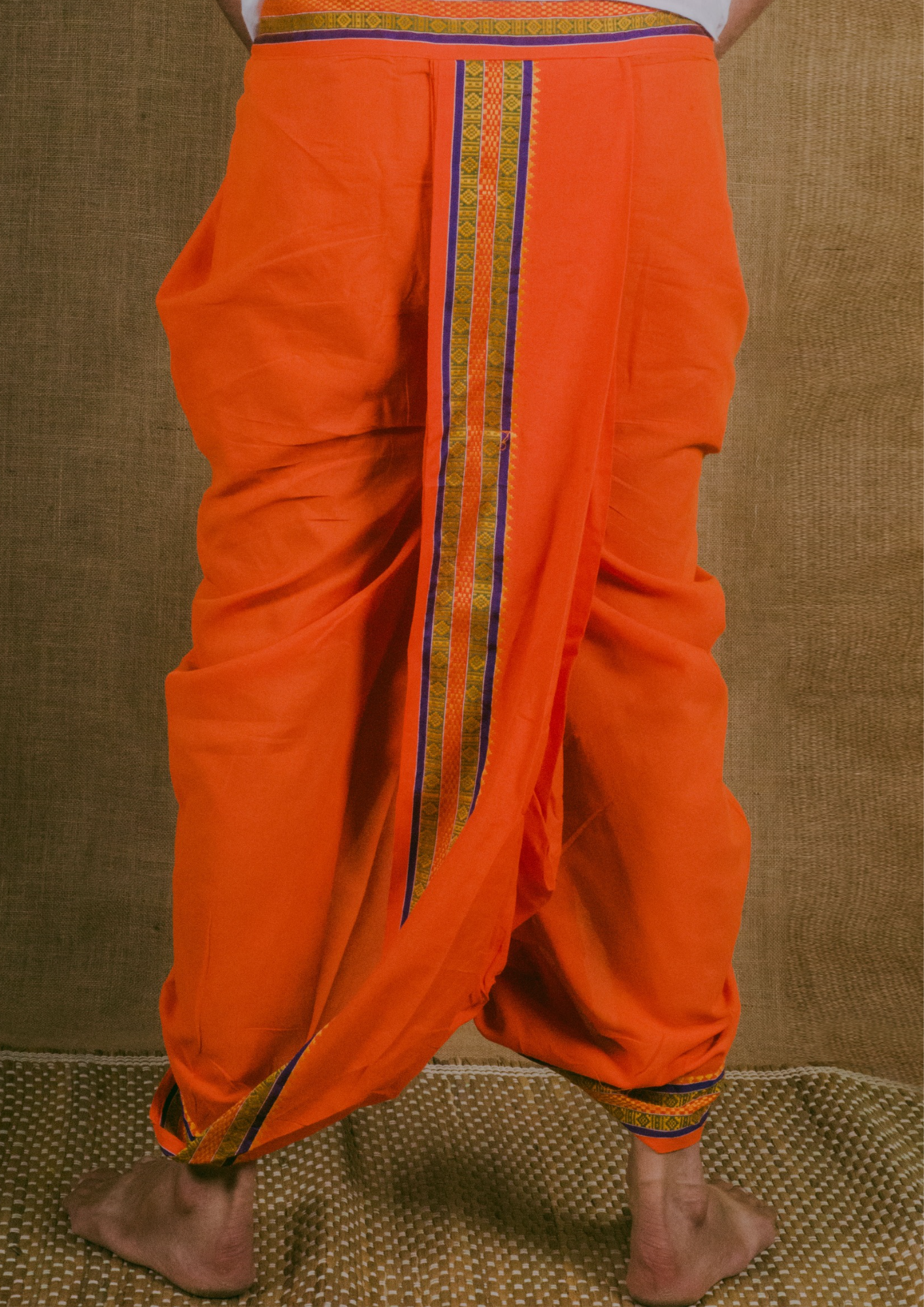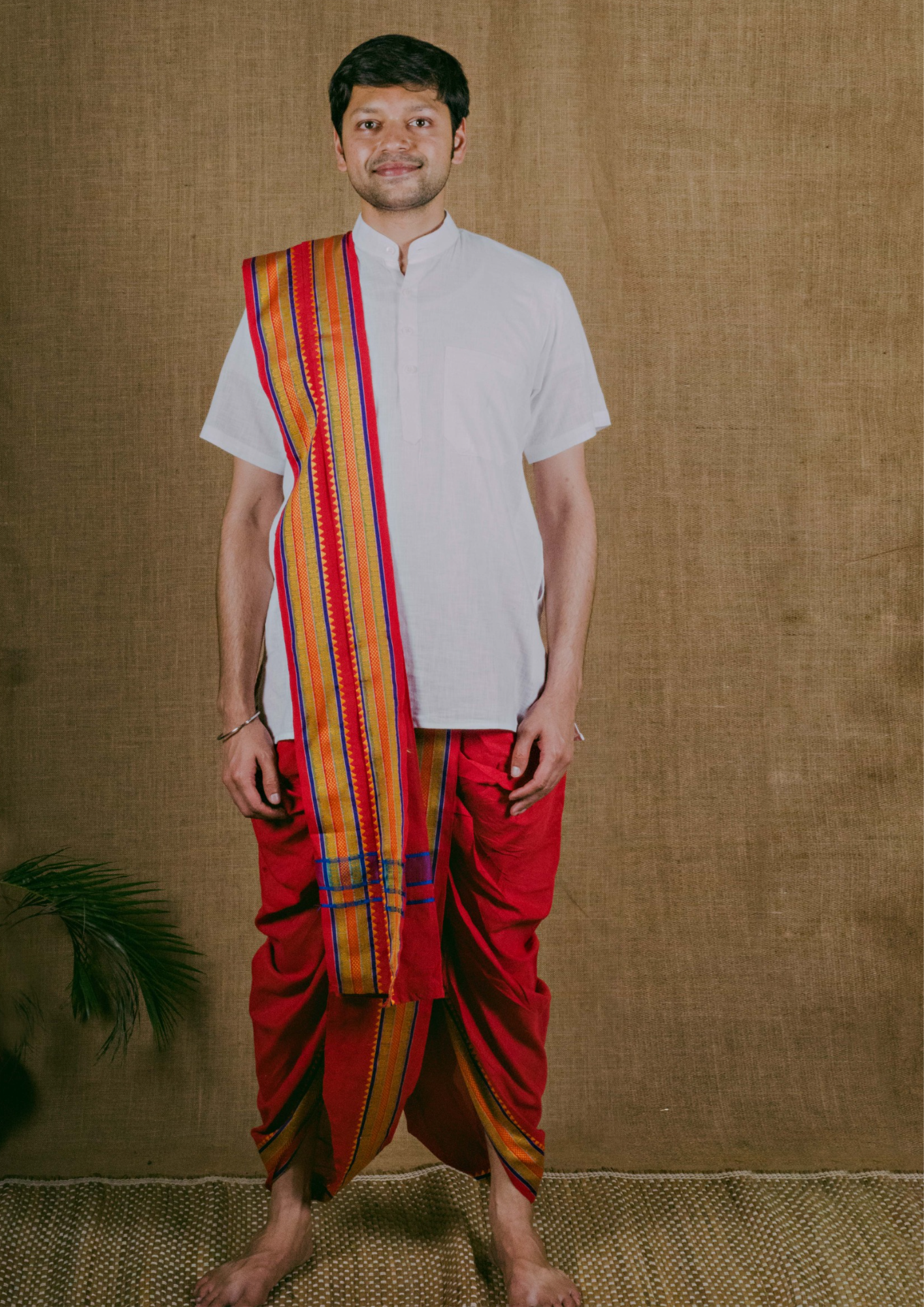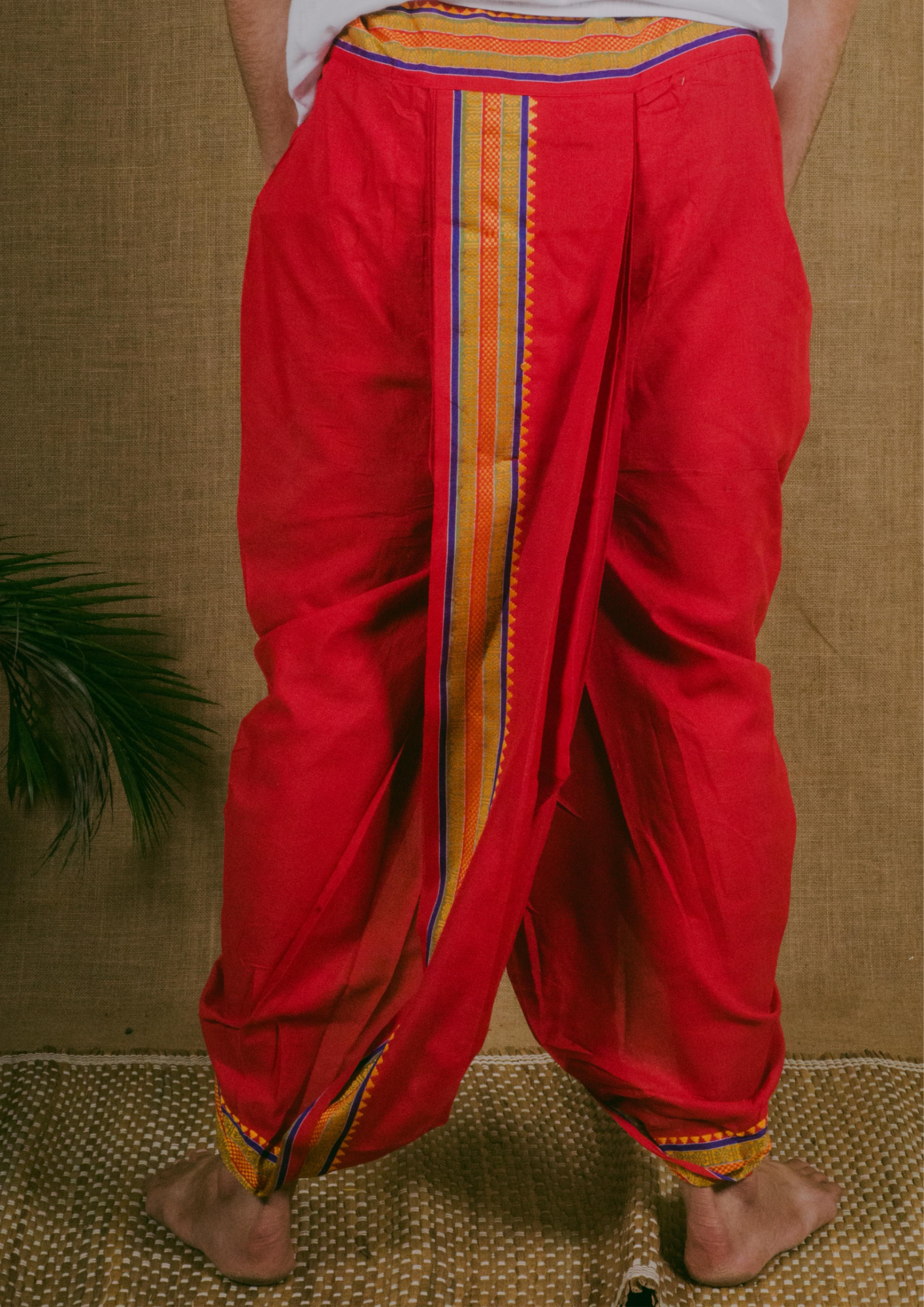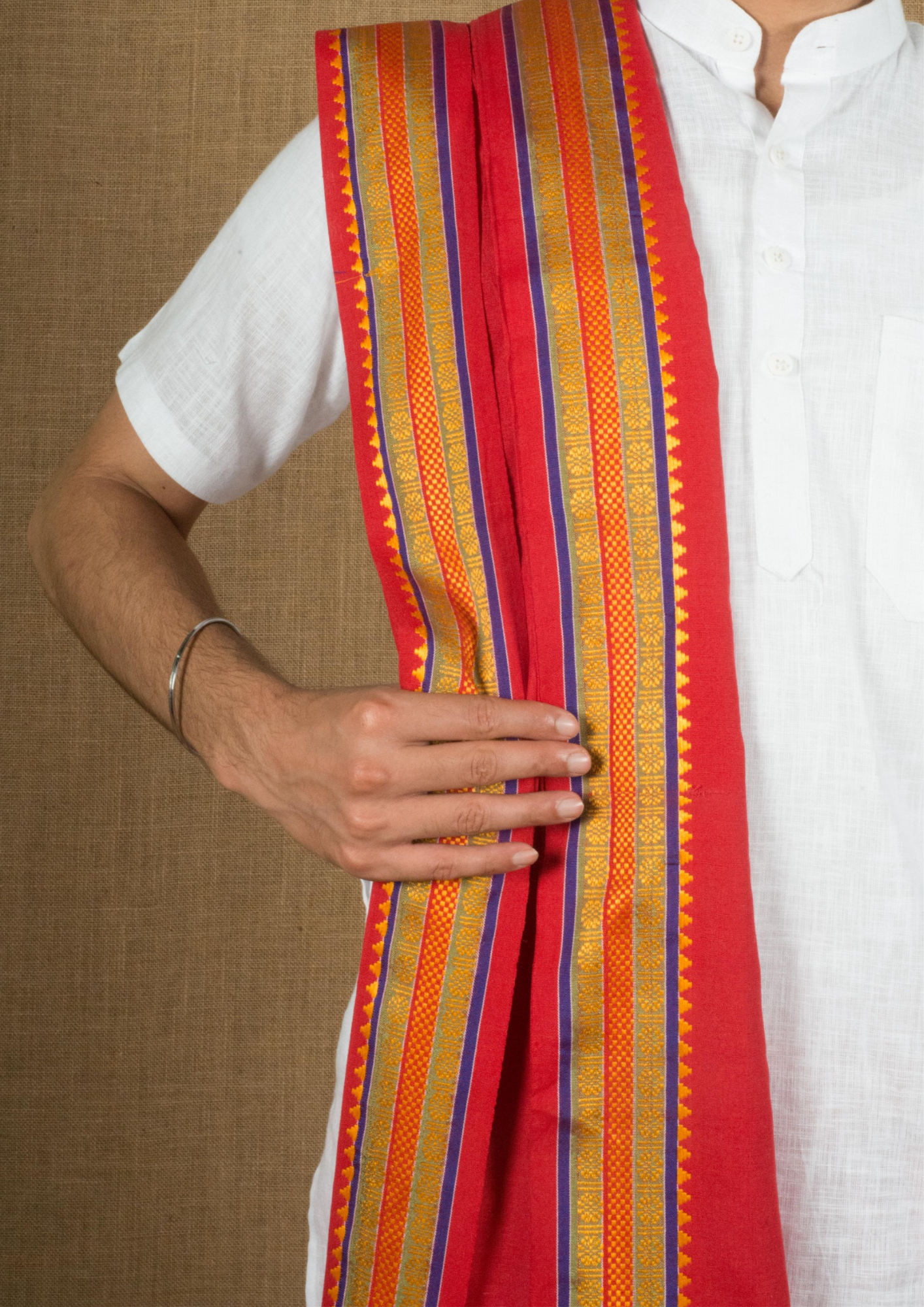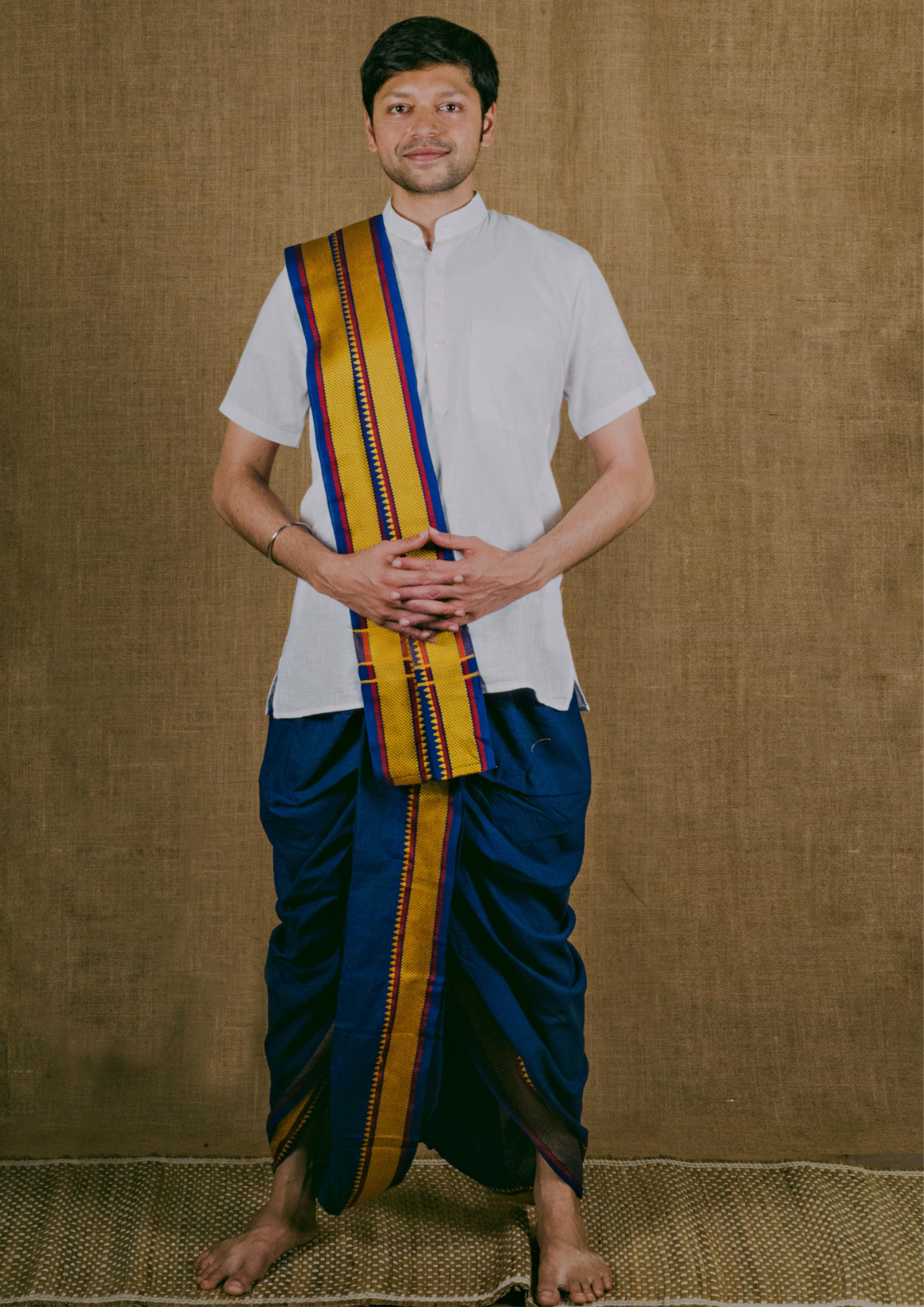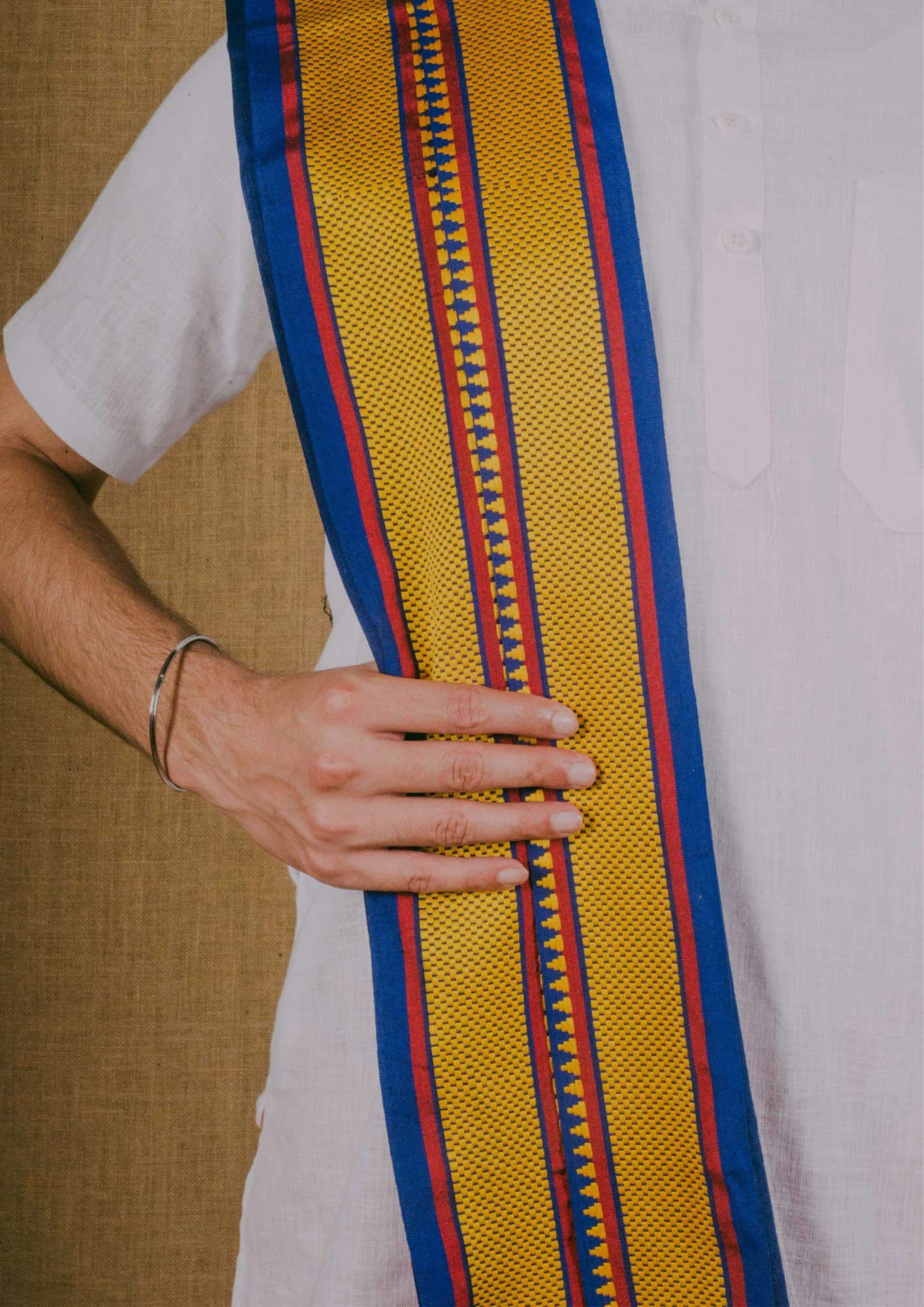 Ready-To-Wear Dhotis Sets
Description
This ready-to-wear Dhoti is ideal for someone wanting to get ready in traditional Indian attire during festivities. This dhoti set with a matching Angavastra is made of 100% cotton and comes in 7 vibrant colors, contributing to the authentic Indian look you desire. 
Dhoti set includes:
1 X Ready-to-wear Dhoti
1 X Angavastra
Fabric
Muslin, also known as Mulmul is one of the softest fabrics you can wear. The softness of the fabric improves with more wear, making it ideal for every day wear.
Washing Instructions
Simply machine wash on a gentle or delicates cycle, or hand wash it in cold water with a gentle detergent.
Sustainably Made
All our pieces are handmade in our own facility by local women artisans.
Ready-To-Wear Dhotis Sets
About Vishraam
Leisurewear that let's you be
Made with pure 'mulmul' or muslin, and crafted by local rehabilitated artisans, Byogi focuses on adding calm and comfort to your life with easy silhouettes that move with you and let your body breath.
Made with 100% Muslin Fabric

Hand-stitched to perfection

Produced Locally & Organically